Our office is located at 110 South Lincoln, Suite 102, Santa Maria, CA 93458.  Call today at 805.922.9800 for your appointment.                                        
Hilda Zacarías, C.P.A., M.P.A. 
Ms. Zacarías attended Allan Hancock Community College and received her Bachelor's Degree in Business, Accounting emphasis, from Cal Poly State University – San Luis Obispo.  She has been recognized as a Distinguished Alumni of Allan Hancock College and received the Distinguished Service Award from Cal Poly.  She received her Master's in Public Administration from the John F. Kennedy School of Government at Harvard University in 2006.  She is recognized as a Certified Public Accountant by the California State Board of Accountancy (License #123780).
With over 2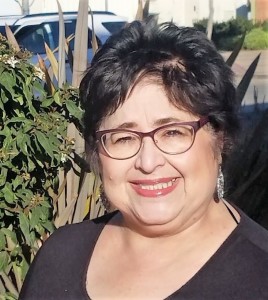 5 years of income tax experience, Ms. Zacarías has taught at both Allan Hancock College and Cal Poly.  Ms. Zacarías also serves the community as an elected Trustee of Allan Hancock College where she was elected in 2012 and reelected in 2016.  She has served on the boards of directors of over a dozen nonprofit organizations.   She is fluent in both English and Spanish.  She has trained Boards of Directors and staff of non-profits in accounting for non-profits, program development and community engagement.
Ms. Zacarías supports the health of small businesses and nonprofits, especially family child care homes, non-profit organizations, and family owned businesses.
Carolina "Carol" Tapia, Bookkeeper/Office Manager
Ms. Tapia graduated from Allan Hancock College.  She has a natural talent for organization and has been providing support to small businesses.  Ms. Tapia provides quality payroll preparation service and is responsible for monthly write-up services for our small business clients.  Ms. Tapia is bilingual (Spanish-English).
Marisa Gomez, Receptionist
Ms. Gomez comes to us with several years of restaurant management.  She has recently located to the Central Coast from Nebraska.  Ms. Gomez is fully bilingual (Spanish-English).
Lourdes Herrera, Bookkeeper
Ms. Herrera is a graduate of Righetti High School and a lifelong Guadalupe resident.  She has several years of professional office experience and proudly serves our clients in both Spanish and English.
Alma Uribe, Tax Assistant
Ms. Uribe first studied taxation as a student of the Volunteer Income Tax Assistance program at Allan Hancock College.  She received her CTEC License to prepare taxes and spent several years preparing a large number of tax returns.